Description
DESCRIPTION
Flexible Velcro Dividers - Everything is well-organized and easily accessible with 4 large brushes pouches, 1 zipper pockets, 1 large compartment & 3 smaller sections. It perfectly accommodates all your needs for daily use or travel.

Separate Brushes Compartment - It comes with a separate space to hold your brushes and protect them from dust. Plus an extra zipper pockets for small items storage.

Premium Quality - Soft & padded, reliable zippers, nice lining, every detail is delicately made. Our makeup case would be a great holiday gift for women and girls.

Travel Light - Practical yet compact design, weighing only 7.8 ounces, much lighter than a bulky makeup bag, so that's a major plus for traveling. The soft sides could easily fit in a crowded suitcase or bag with enough cushion.

Water-resistent - Water-resistent inside and outside and durable fabric protects your gear from spills, easy to wipe down.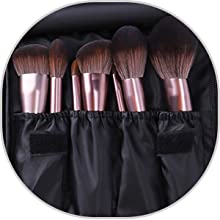 Separate Brushes Section
Hold 4 large facial brushes and several eye brushes.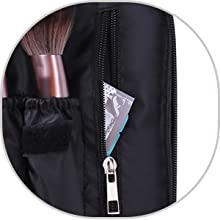 Extra Zipper Pocket
Plus an extra zipper pockets for small items storage.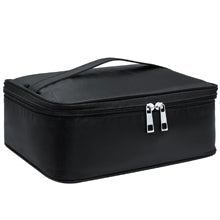 Double Metal Zippers
With smooth reliable zippers, no need to worry any ripping or break during trips.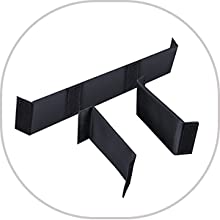 Flexible Velcro Dividers
Keep items organized based on your need.